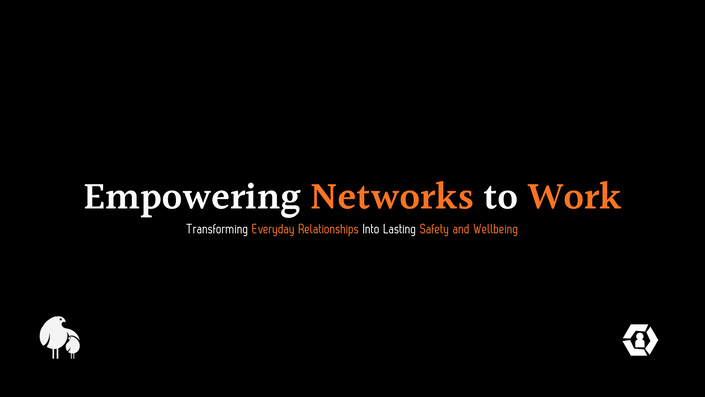 Empowering Networks to Work
In This Course We'll:

Learn about different roles network participants may hold and their capacities to offer safety and support
Practice using different types of strategies, tools and questions for engaging, assessing, and working alongside networks in the pursuit of a safety/support plan
Get new vision for how to help families and their networks embed and sustain a long-term safety/support plan
This course is for you if you...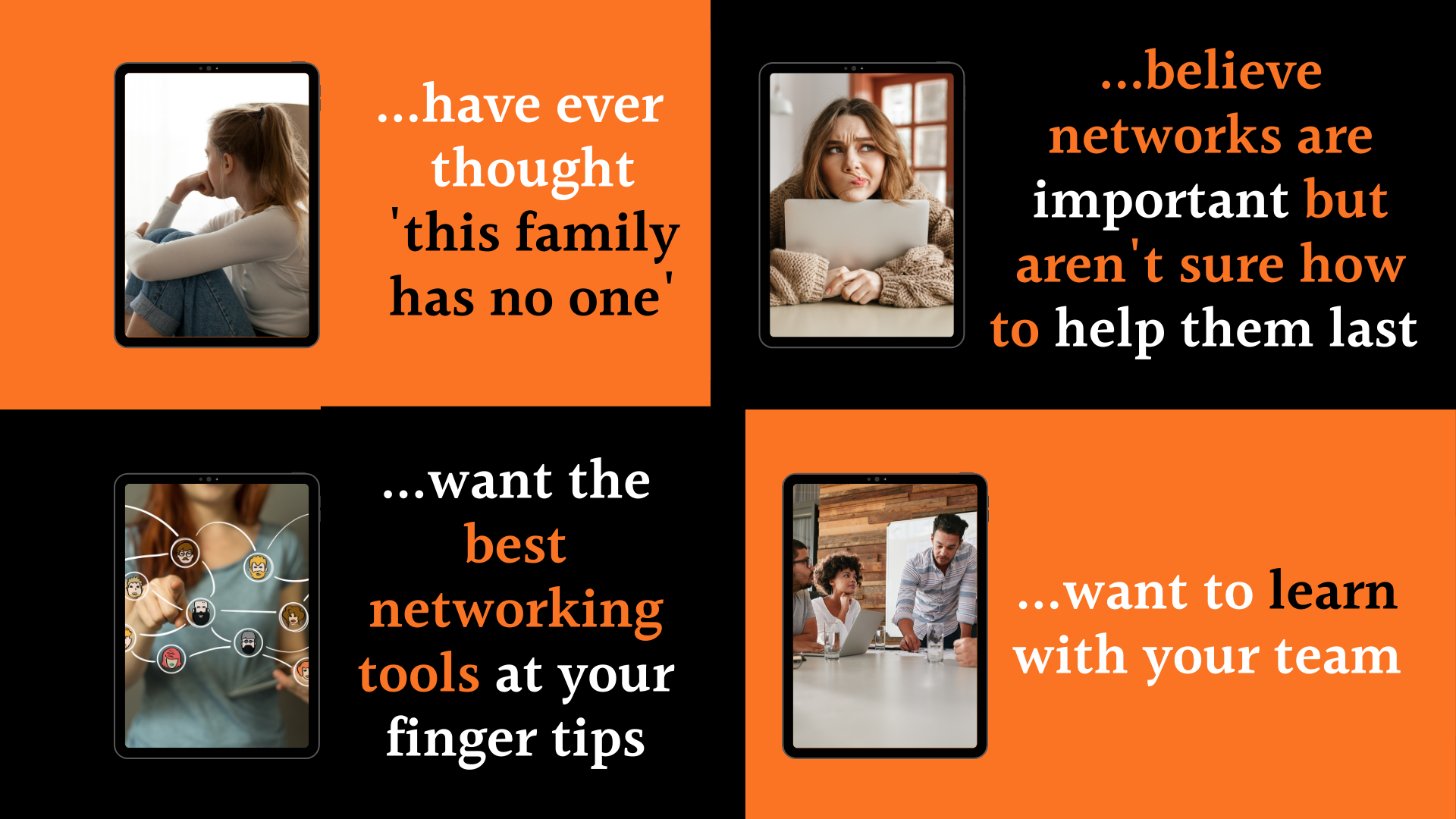 By the end of this 8-session course participants will be able to...
Help families bring 'their people' to the table

Facilitate

network

meetings

with purpose and clarity

Help each person find a meaningful role in the network

Confidently collaborate with families and networks

to create real day-to-day safety

plans

Lead

rigorous and risk

-

sophisticated conversations

with

skillful

question

s

Tackle typical challenges that come up in networks

Build the capacity of family networks to take on lasting safety beyond agency

involvement
"I think that the online learning opportunities that have been provided by SafeGenerations are a unique and special learning experience. I like when the class communicates with one another about something that we are practicing because it gives me unique perspectives. This makes me a better practitioner because it gives me a more complete picture of how things are looked at between investigations and case management and even from supervisors to workers."
Julie C., Frontline Staff Member, Missouri, USA
Your Course Developer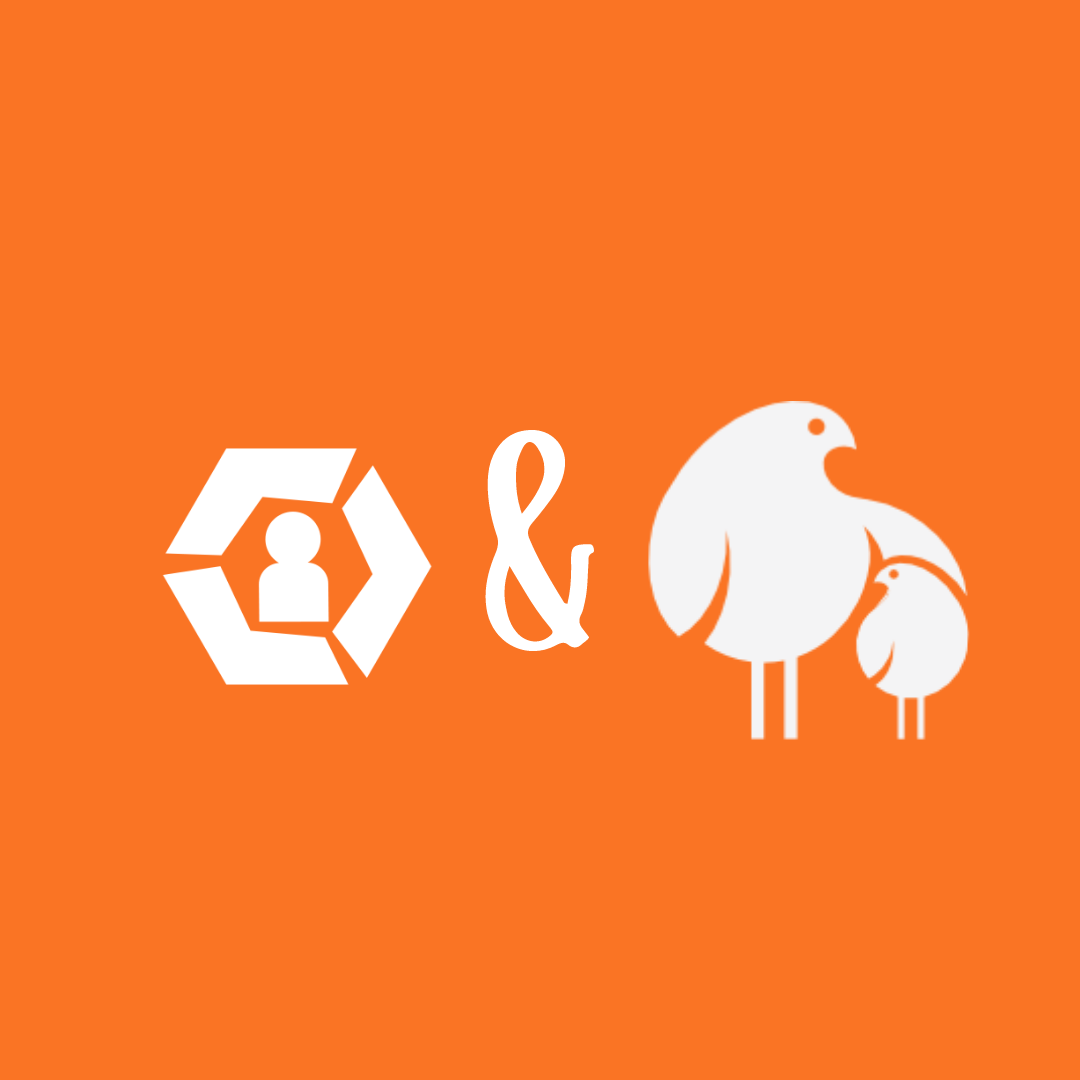 The SafeGenerations Team has worked with policymakers, researchers, and field experts like you to develop this course. The full-time team (Andrea Robideau, Bill Schulenberg, Sarah Sundman and Sherry Amelse) has more than 50+ combined years of experience in direct practice counseling youth and families as well as safety and well-being planning with families who are involved in child welfare. They know first-hand what it takes to learn and grow in the practice of asking questions and leading conversations. SafeGenerations has provided training and consulting services to more than 70 jurisdictions across the United States and Canada to date. SafeGenerations offers training, consulting, and implementation services as well as practical technology tools to serve the whole organization - from frontline practitioners to the executive leaders. Avi Versanov worked as a child protection investigator and later a trainer, coach and mentor at a Toronto based child protection organization for 12 years before shifting focus in 2014 to full time consulting. Avi incorporated Avi Versanov Training and Consulting Inc. in 2014 and has since worked in various jurisdictions in Canada, the United States and Germany delivering consulting, training, coaching and mentoring services to leadership teams and staff, primarily focusing on the Signs of Safety approach. Avi is passionate about innovating and developed numerous processes and tools that have significantly improved leadership and staff mindsets and workflows. Avi is a strong advocate for staff wellness and is passionate about working alongside organizations interested in investing in the psychological, emotional and spiritual well-being of staff.
Frequently Asked Questions
When does the course start and what is the schedule?
You and your group can start the course as soon as you're enrolled. A trainer or consultant can guide your group through Empowering Networks To Work. There are 8 sessions. You can design a schedule that works for your group. We recommend scheduling sessions at least 1-week apart and no more than 3-4 weeks apart.
How long do I have access to the course?
You will have access up to one month after your group finishes the course.
What if I am unhappy with the course?
We would never want you to be unhappy! If you are unsatisfied with your purchase, contact us in the first 30 days and we will give you a full refund.
How can I get my team enrolled?
Contact us at
[email protected]
. A member of our team will get back to you you within 1-2 business days to discuss your options, answer questions and help you tailor your course to meet the unique needs of your agency.
Is there homework?
The only "homework" is the application of what you learn to your daily work. Come to each session prepared to share with your group what you've learned from applying the ideas to your everyday work.
For whom is this course designed?
Whether you're a manager, supervisor or frontline staff - whether you work in a large agency or independently - whether you work in child welfare, mental health or legal services - this course is for you. The Empowering Networks To Work Course is designed for a small group.
No portion of this course can be duplicated, published or distributed without direct permission from SafeGenerations. Contact [email protected] with questions or requests.
Your classroom will close one month after your last scheduled session.
This course is closed for enrollment.