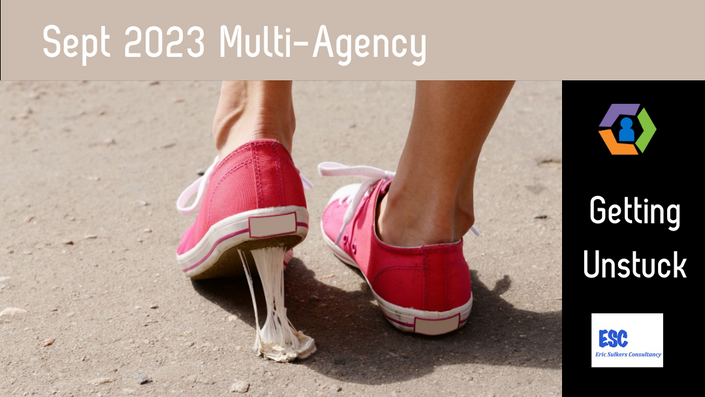 Launching September 2023: Multi-Agency Getting Unstuck Course
Engaging Families in Situations of 'Denied' Child Abuse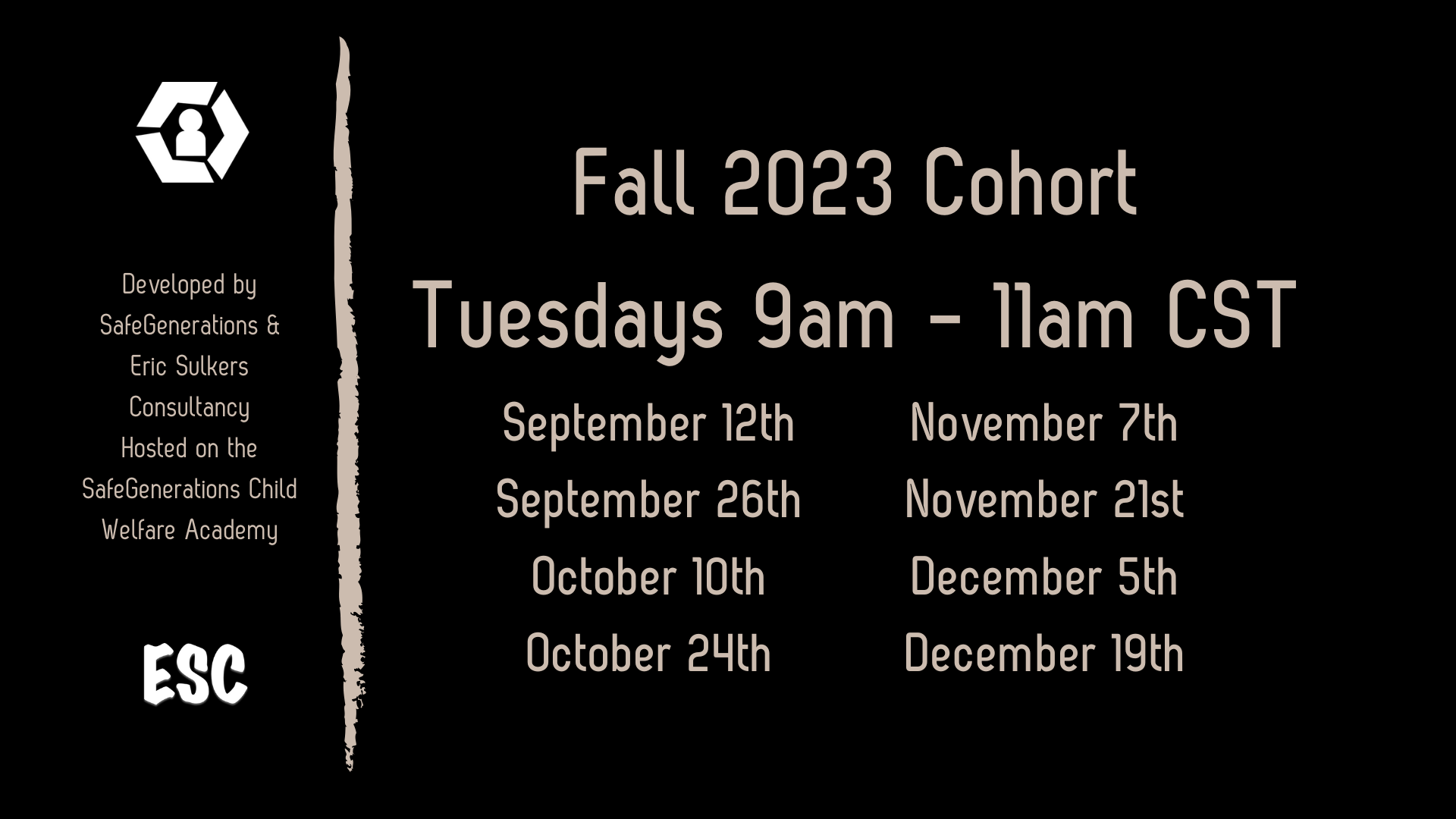 In this one-of-a-kind course we'll...

watch first hand as Susie Essex models her work,

learn about and practice using different types of methods, strategies and questions for engaging parents and the safety network in order to move past the dispute, and

learn practical tools to engage the family and safety network in the safety planning process.
We guarantee this course will bring value to you and your work today!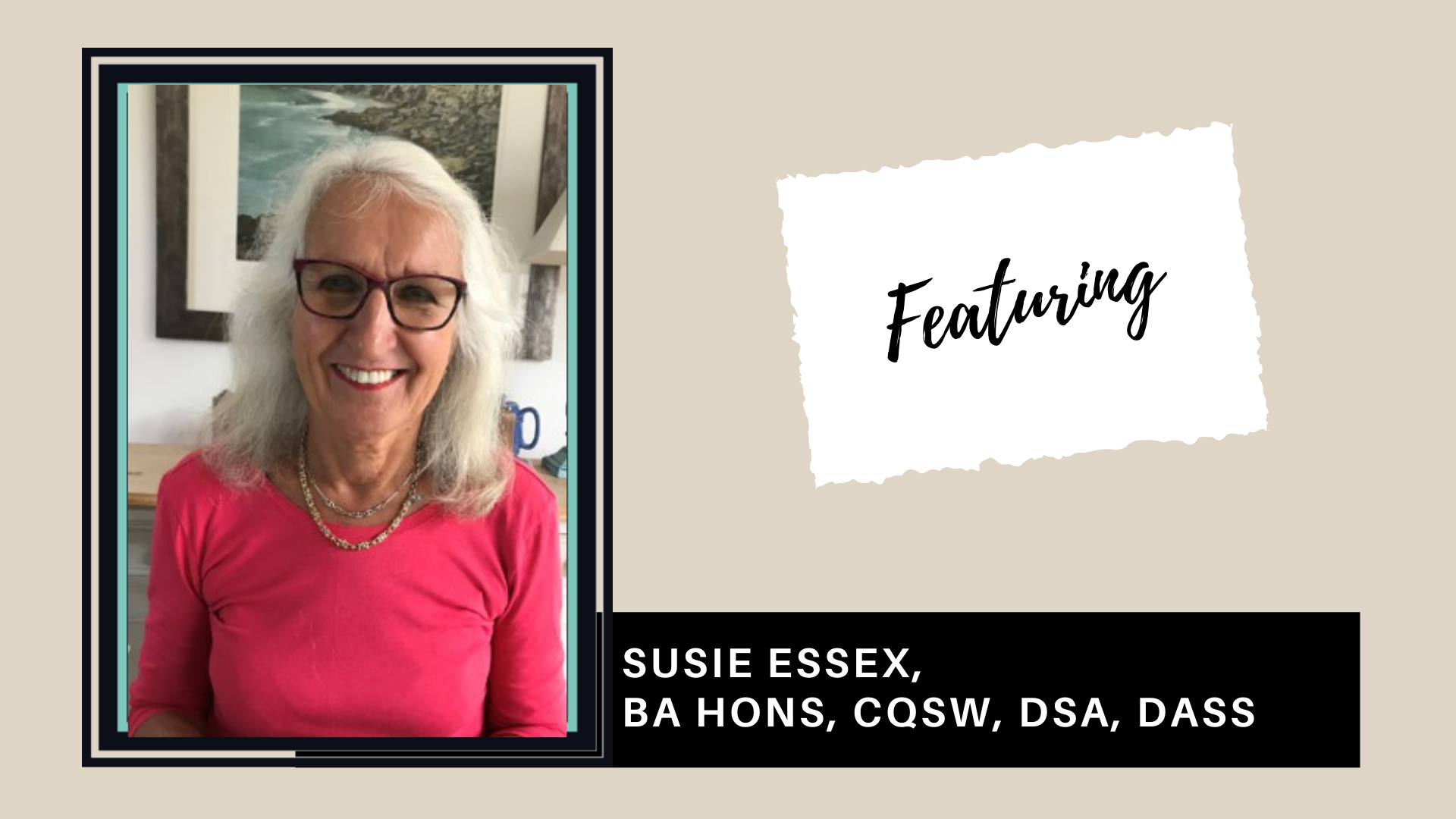 Susie has over 40 years experience in Child Protection work. Susie has experience as a Child Psychiatric Social Worker, Local Authority Child Protection Manager, Child Care Training Manager, and Consultant Family and Systemic Psychotherapist. Susie has also been a Lecturer in Child Protection at University of Bristol, and Head of Family Therapy Service.
In the early 1990's Susie as Lead Practitioner, along with her colleagues Colin Luger, John Gumbleton, and Jan White, developed the Resolutions approach to denied/disputed Child Protection concerns and stuck cases. The approach put the welfare and safety of children at the center of the work and was in response to older children who had come forward to end abuse but didn't want an end to their family. Susie and her colleagues had over 25 years experience using the Resolutions approach, with children and young people across the age range, and with their families and extended kinship systems. This approach is now being used in Denmark, Netherlands, Australia, USA, and Canada, a key emphasis is on openness and establishing a safe network for children.
Susie is now retired living in Cornwall UK.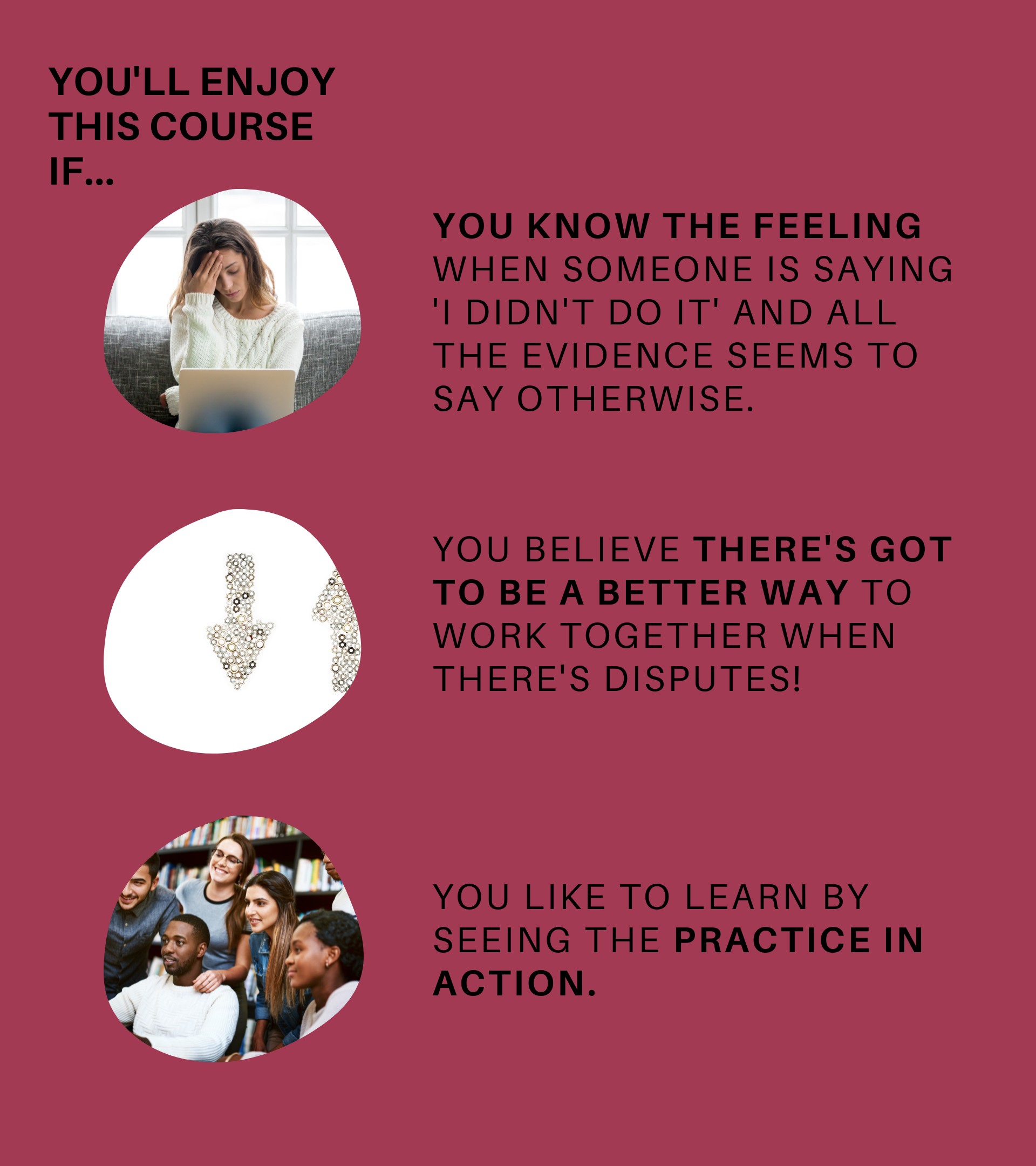 "The online learning opportunities that have been provided by SafeGenerations are a unique and special learning experience. I like when the class communicates with one another about something that we are practicing because it gives me unique perspectives. This makes me a better practitioner because it gives me a more complete picture of how things are looked at between investigations and case management and even from supervisors to workers."
Frontline Staff Member, Missouri, USA
By the end of this 8 session course participants will be able to...
Understand 'denial' on a continuum and how to manage the different forms of 'denial'.

Build strategies and questioning skills to engage families and networks in situations of 'denied' child abuse.

Gain confidence in facilitating difficult conversations or decisions.

Increase awareness for the importance of involving safety networks throughout the safety planning process instead of working in isolation with parents.

Learn tips and increase knowledge for managing stuck cases.
Your Course Guide

A trainer or consultant will guide your group through the Getting Unstuck Course. All trainers and consultants participate actively in the broader international community, sharing and growing their knowledge and skills through training, individual and group supervision.
Your Course Developer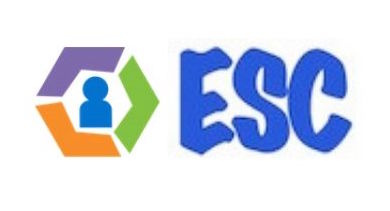 The SafeGenerations Team has worked together to develop this course. The full-time team (Andrea Robideau, Bill Schulenberg, Sarah Sundman and Sherry Amelse) has more than 50+ combined years of experience in direct practice with families in child welfare and counseling. They know first-hand what it takes to learn and grow in asking questions and leading conversations. As of 2019, SafeGenerations had provided training and consulting services to more than 65 jurisdictions across the United States and Canada. The trainers at SafeGenerations bring their tried-and-true methods for engaging families to collaboratively build lasting safety for their children.
Eric Sulkers is a pediatrician from the Netherlands, specializing in child protection, endocrinology and diabetes. Eric has experience with the Resolutions Approach, the Signs of Safety approach along with other child protection models based on training he has received since 2006. This included co-hosting and sometimes co-presenting with individuals including Susie Essex, Andrew Turnell, Peter de Jong, Rob Saywer, Sue Lohrbach, Sonja Parker and Adriana Uken.
Eric hosted numerous workshops with Susie Essex where he video recorded Susie leading role-plays with actors to capture her work. In recent years Eric has spent many hours subtitling these videos to understand from a systemic perspective what motivational techniques Susie used to get parents engaged in the journey towards safety.
From 2006- 2017, Eric was the primary consultant to the Child Protection agency in Zeeland, a southwest province of the Netherlands. As part of that role, he was central in developing the use of the Signs of Safety (SofS) approach in Zeeland. Eric also established a high risk pregnancy project and a domestic violence project that were both grounded in Signs of Safety.
Eric is currently a trainer in Motivational Interviewing and in Solution-focused Therapy in the Korzybski Institute (Bruges) and in the Solutions Centre (Soesterberg).
Frequently Asked Questions
When does the course start and what is the schedule?
This course will start on September 12, 2023 and sessions will run every other Tuesday which gives you plenty of time to apply what you learned in between sessions. There are 8 sessions and the final session is scheduled for December 19, 2023. Note there is only 1 week in between the last two sessions because of the holiday season. Each session is 2 hours and will run from 9 am - 11 am CST/CDT. Feel free to use this time zone converter to see what time sessions will be in your city: https://www.timeanddate.com/worldclock/converter.html?iso=20211001T170000&p1=159
How long do I have access to the course?
You will have access up to one month after your group finishes the course.
What if I am unhappy with the course?
We would never want you to be unhappy! If you are unsatisfied with your purchase, contact us in the first 30 days and we will give you a full refund.
Is there homework?
The only "homework" is the application of what you learn to your daily work. So, it shouldn't take extra time! Come to each session prepared to share with your group what you've learned from applying the ideas to your everyday work.
For whom is this course designed?
Whether you're a manager, supervisor or frontline staff - whether you work in a large agency or working independently - whether you work in child welfare, mental health or legal services - this course is for you.
No portion of this course can be duplicated, published or distributed without direct permission from SafeGenerations. Contact [email protected] with questions or requests.
Your classroom will close one month after your last scheduled session.
This course is closed for enrollment.