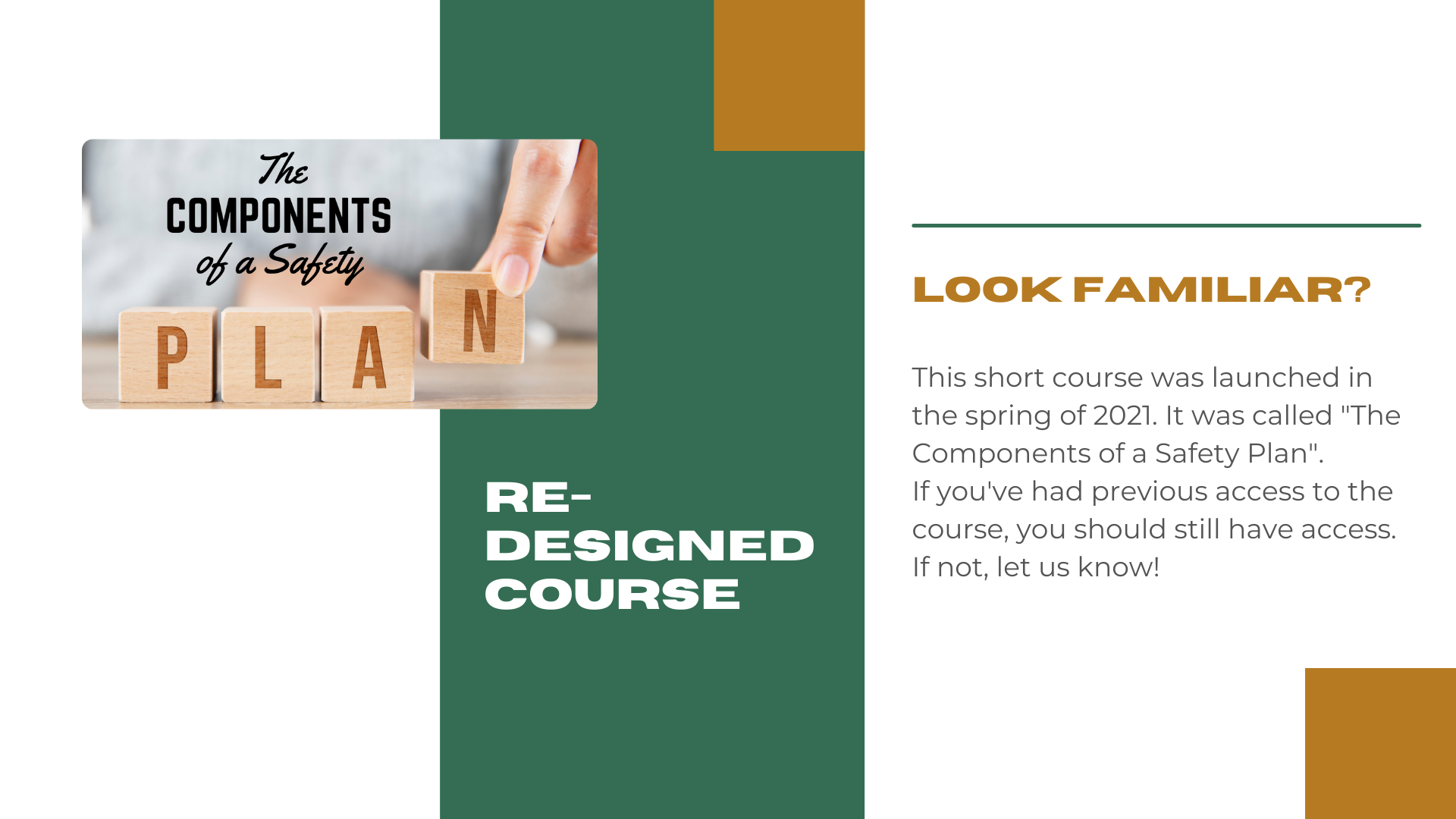 Sleep Easy Knowing Your Clients Are Safe –
All While Staying Above Water on Paperwork
If you're a direct support professional responsible for assessing the safety of children and families, you're no stranger to lying awake at the 2AM Doubting Hour. The internal dialogue probably sounds something like this:

"Did I make the right decision?"

"I know she said she'd never use in front of Tom,
but how can I be sure?"

"It feels like her life is in my hands –
but I can't be there 24/7."

And hey, if you're worrying?
That means you're thoughtful.
That means you care.
And we get it - this job is not easy. Assessing safety, whether initial or ongoing, is tough, high-stakes, and can sometimes feel like we're tasked with predicting the future.

We know you want your clients to be safe, and that you need a way to help them get there that doesn't leave you drowning in meaningless paperwork and doubt.

That's why we've combined our 10,000+ hours of experience consulting with front-line staff, supervisors, and directors in 7 countries to bring you a mini-course that will help you confidently craft impactful, tailored safety plans with families that actually make a difference.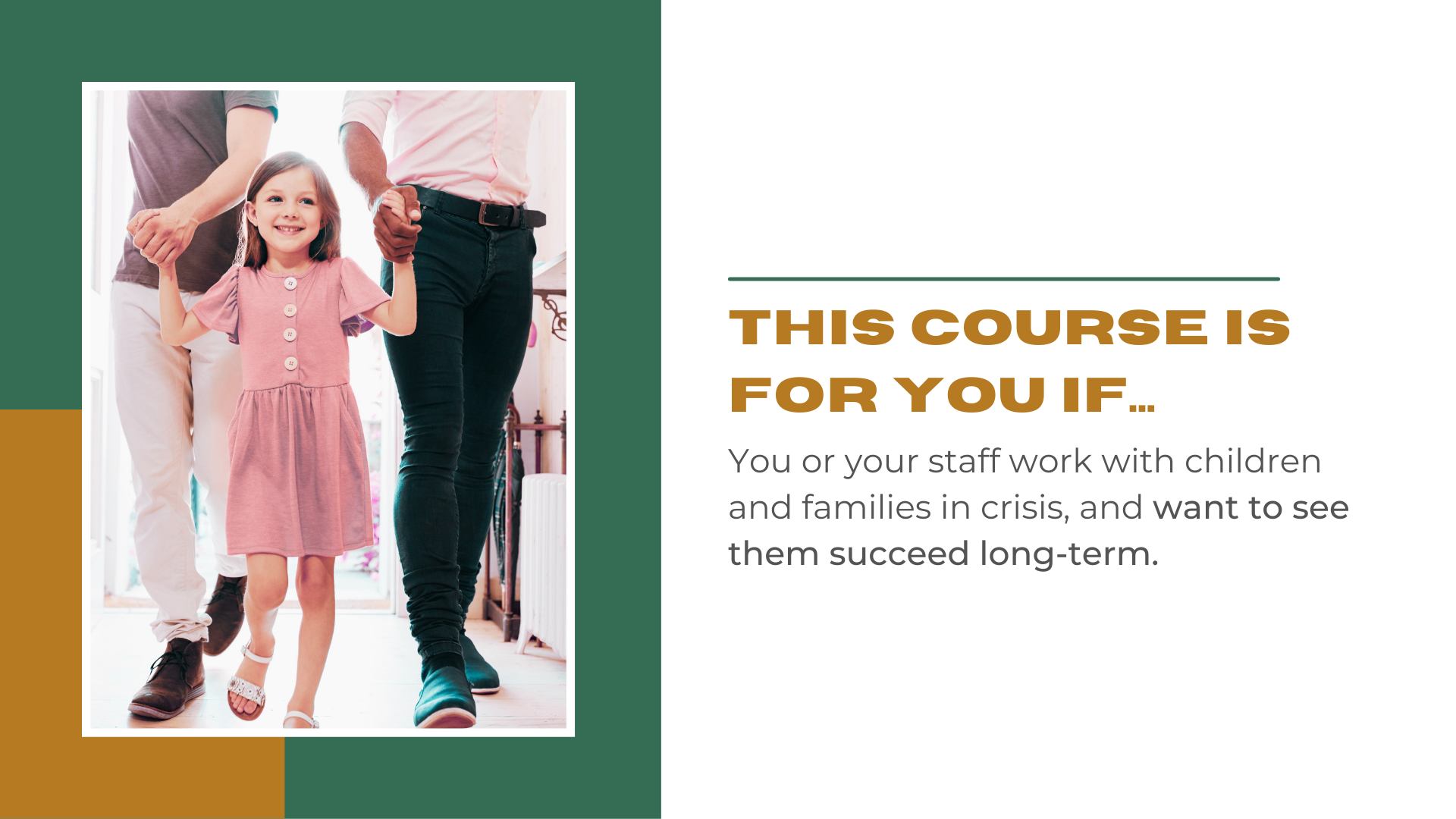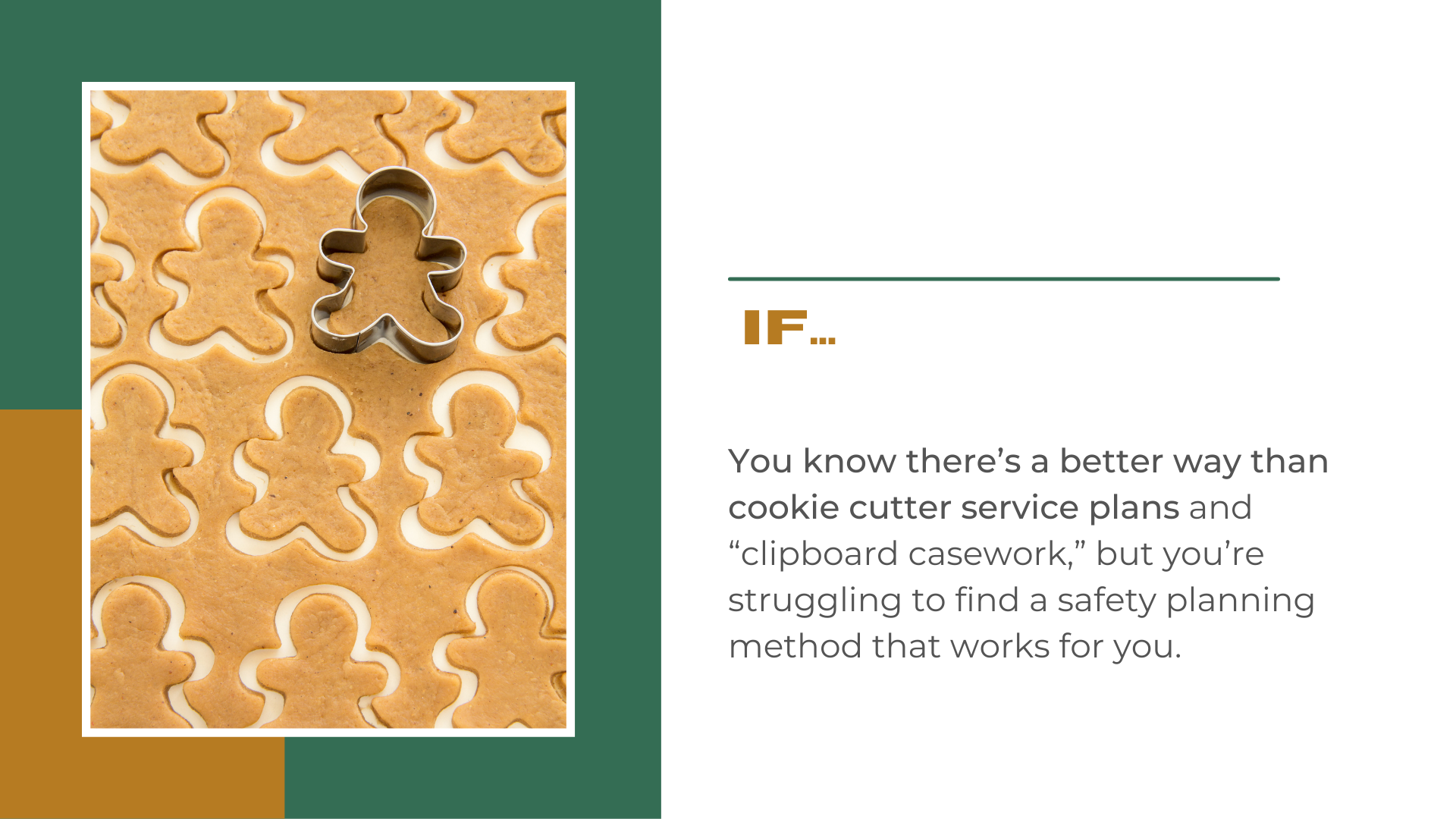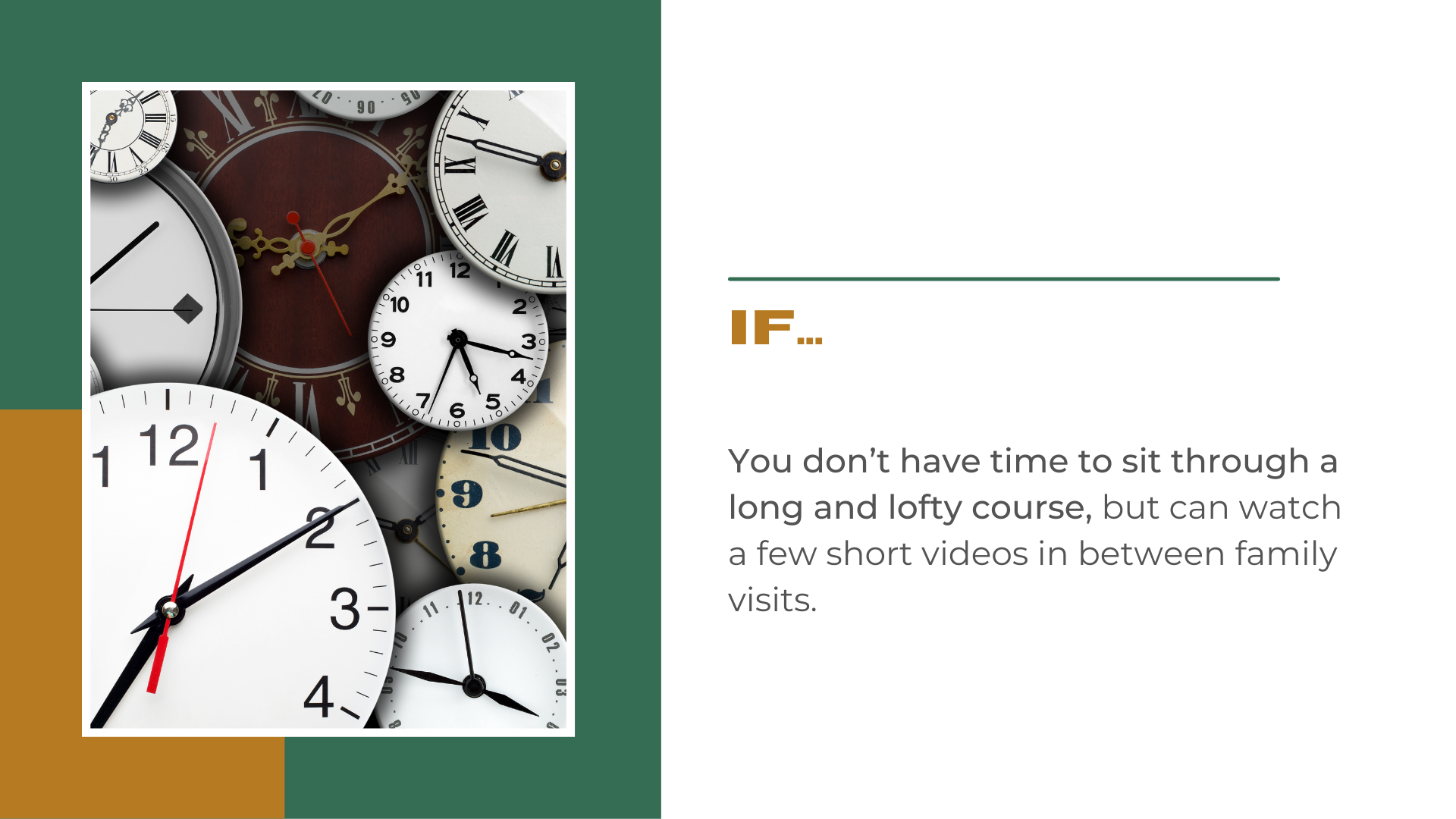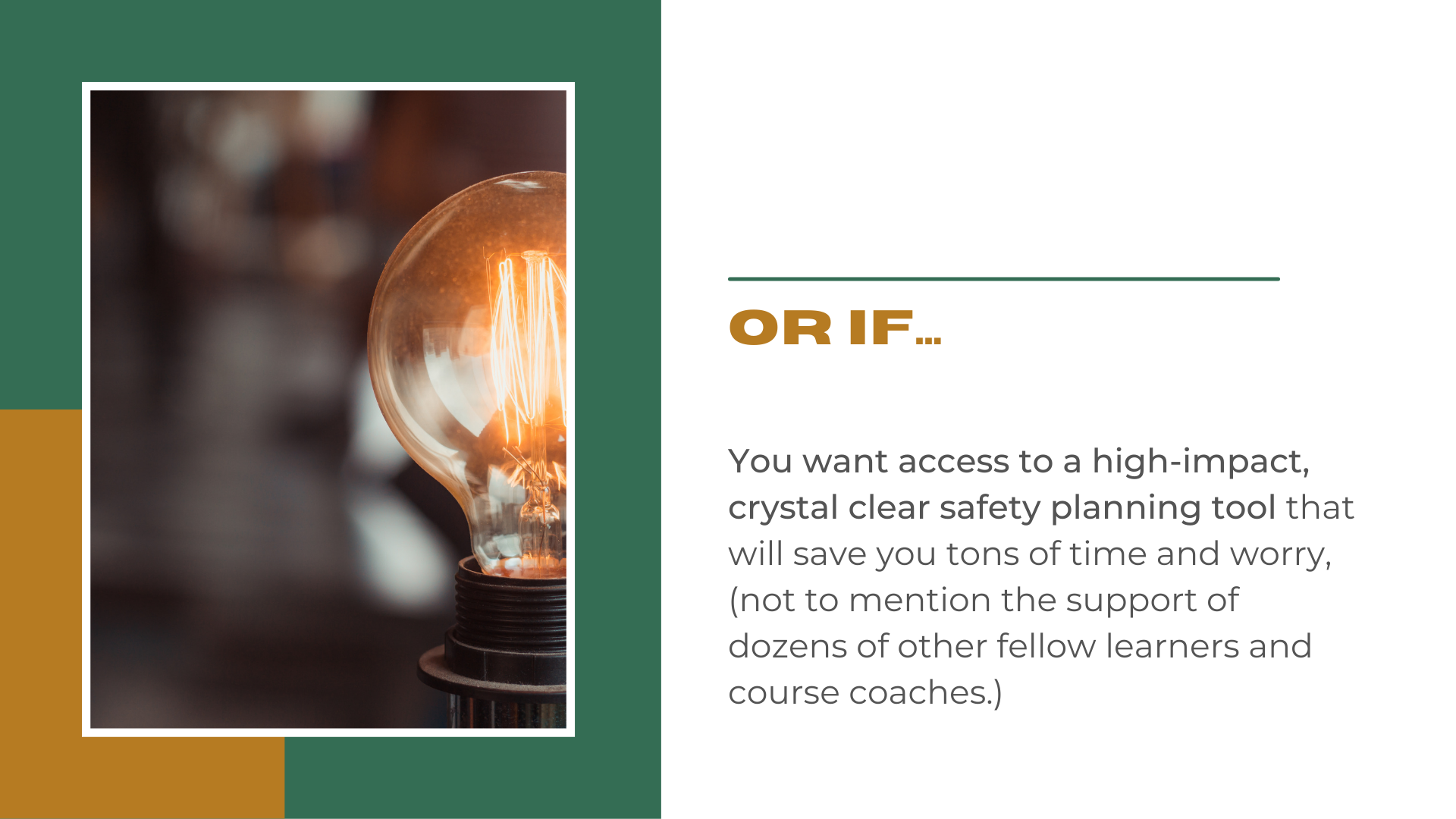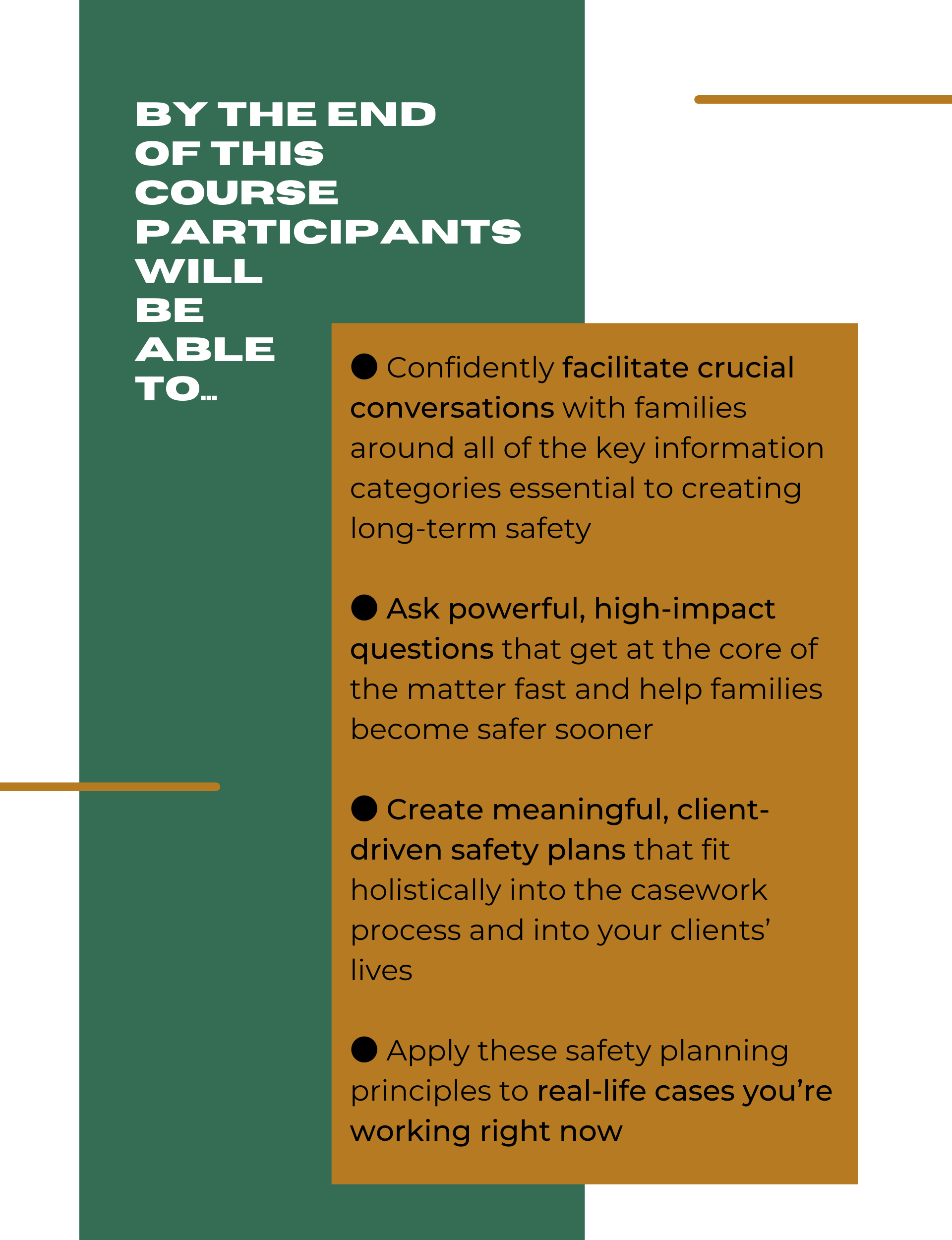 Your Course Developer
The SafeGenerations Team has worked with policymakers, researchers, and field experts like you to develop this course. The full-time team (Andrea Robideau, Bill Schulenberg, Sarah Sundman and Sherry Amelse) has more than 50+ combined years of experience in direct practice counseling youth and families as well as safety and well-being planning with families who are involved in child welfare. They know first-hand what it takes to learn and grow in the practice of asking questions and leading conversations. SafeGenerations has provided training and consulting services to more than 70 jurisdictions across the United States and Canada to date. SafeGenerations offers training, consulting, and implementation services as well as practical technology tools to serve the whole organization - from frontline practitioners to the executive leaders.
Course Curriculum
Classroom Orientation
Available in days
days after you enroll
PART 1: What We Mean When We Say Safety Plan
Available in days
days after you enroll
PART 2: Signs Things Are Going Well
Available in days
days after you enroll
Frequently Asked Questions
Why should I trust this Safety Planning method?
This planning method was developed based on the research and a lifetime of casework conducted by Susie Essex, the co-author of "Working with "denied" Child Abuse – The Resolutions Approach."
When does this course start and finish?
This mini-course is broken down into 5 parts and they will be released weekly. Each part is totally self-paced and online accessible. The first will be released at the time of enrollment. We refer to each part of the mini-course as a session.
How long is the course?
There are 5 sessions in this mini-course. Each takes 10 minutes or less to complete.
How long do I have access to the course?
You will have access to all course content for approximately 1 month after completing the course.
Is there homework?
The homework is the application of what you learn to your daily work.
What if I am unhappy with the course?
We would never want you to be unhappy! If you are unsatisfied with the course, contact us in the first 30 days and we will give you a full refund. Or, if you were part of the free promotion, we'll take your feedback seriously and improve the course going forward.