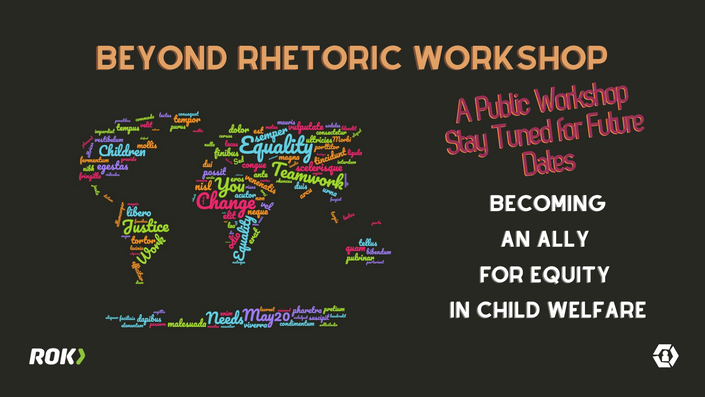 Beyond Rhetoric
Becoming an Ally for Equity in Child Welfare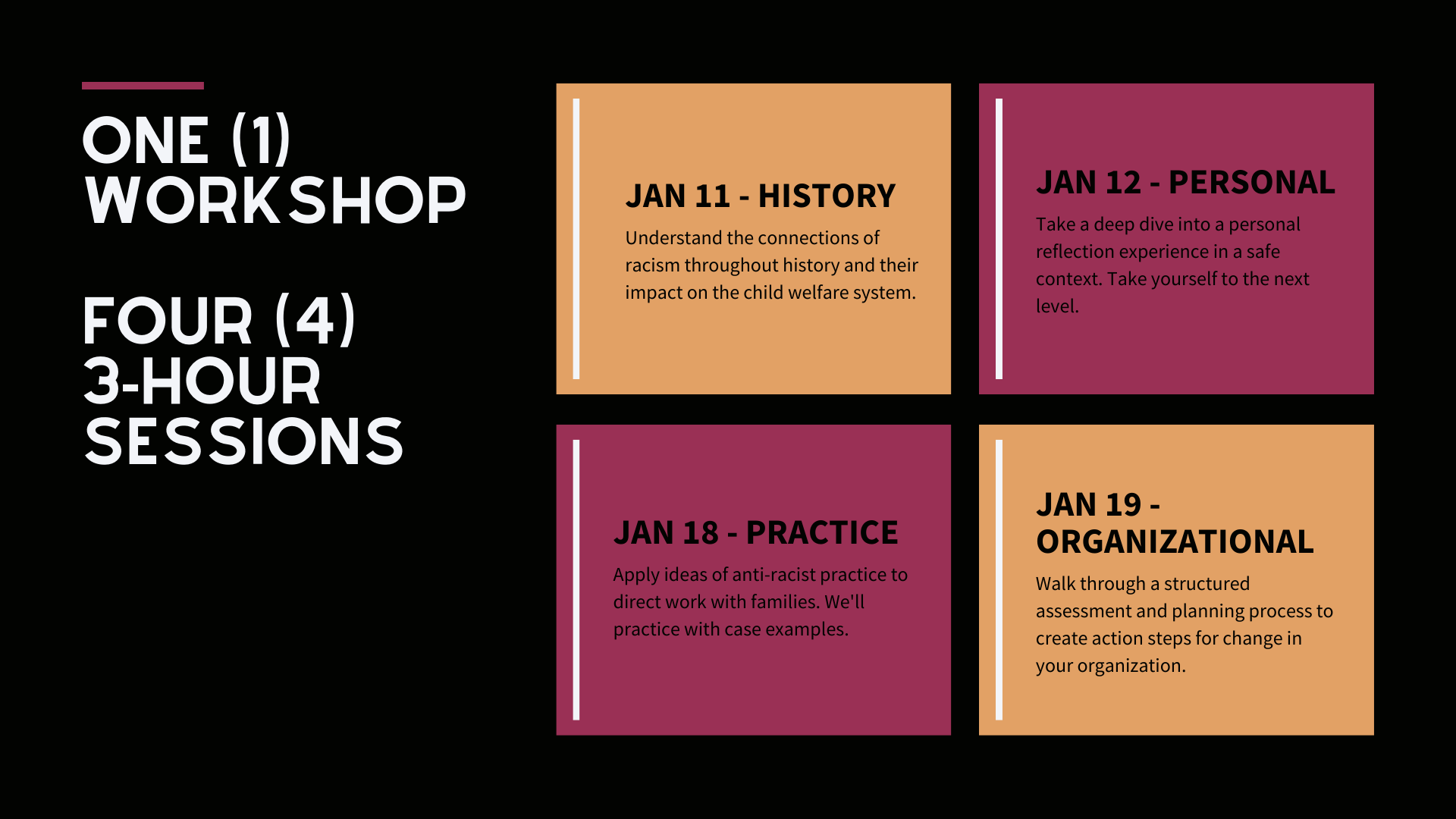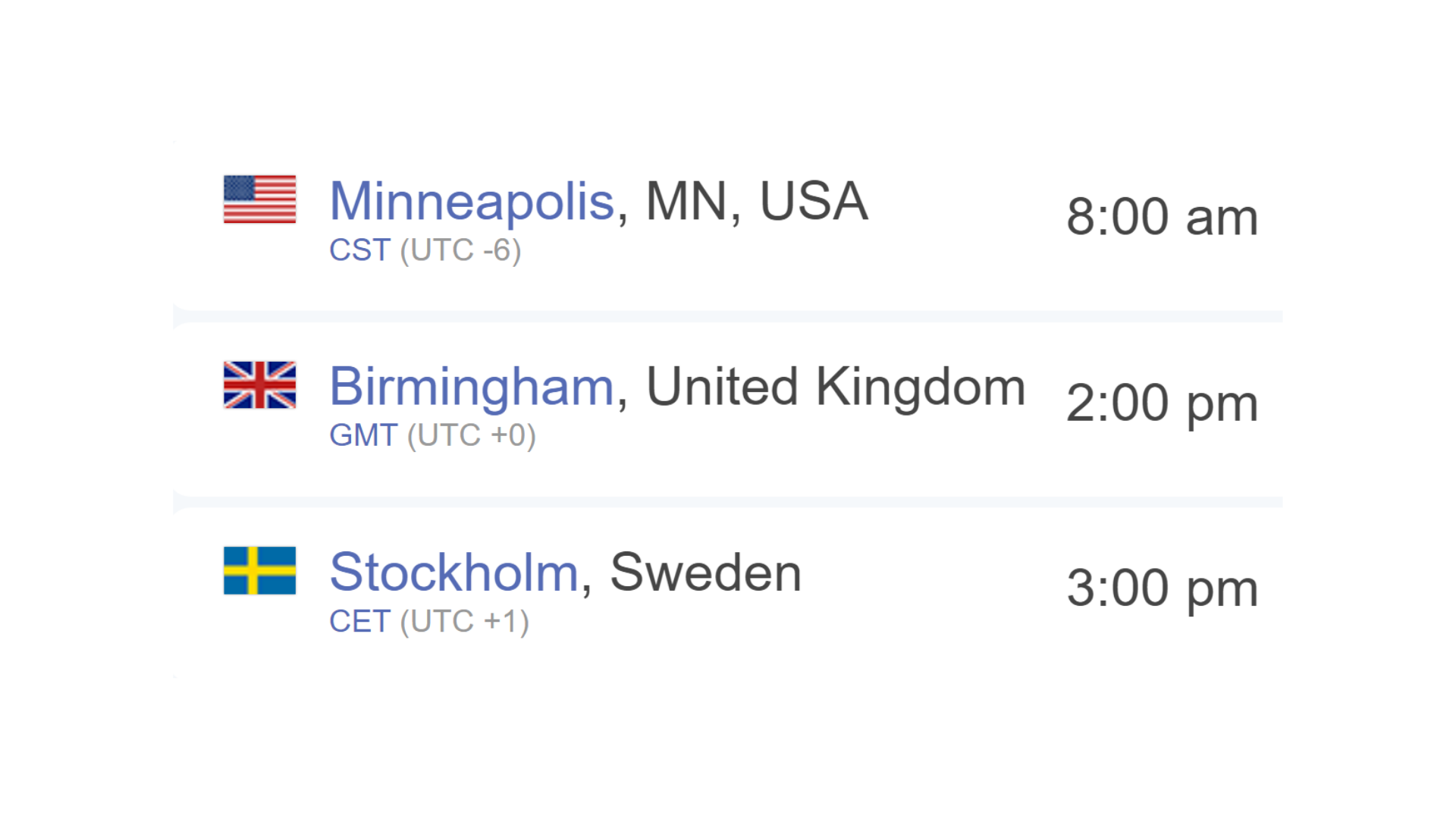 In our international child welfare work we see practitioners and leaders increasingly recognising the urgent need to tackle the racial disparities and inequitable experiences of Black, Brown and Indigenous Children who come to the attention of their organisations through child welfare, child protection, or periods in their lives when they've experienced care.
Greater understanding is being achieved but, change is slow. We believe effective progress in our systems is made by the individuals who are willing to take both personal and collective responsibility to accelerate the changes needed to improve the life trajectory of Black, Brown, and Indigenous young people.
We are not asking you to stop or start over. This workshop is our invitation to join us and build on the actions you've already committed to taking.
Register before December 1st and use coupon code:JAN2022EARLYBIRD to get 15% off
---
Registering more than 5 people?

For a 15% discount code contact us at:
The 3-hour sessions will explore themes:
- History of racism and its impact on child welfare
- Personal stories and reflections
- Practice methods and skills
- Organisational and team action planning
Together we'll answer questions like:
How can I contribute to healing and hope for dis-proportionality and disparity between racial groups? 
What must I take into account when assessing the needs for protection and support of a BIPOC child?
How do I sustain my energy for change in the midst of ongoing adversity?
What kind of organisation do I want to be a part of that Black, Brown and Indigenous families say offers fairness, partnership and a natural equity that would support them to be the best that they can be?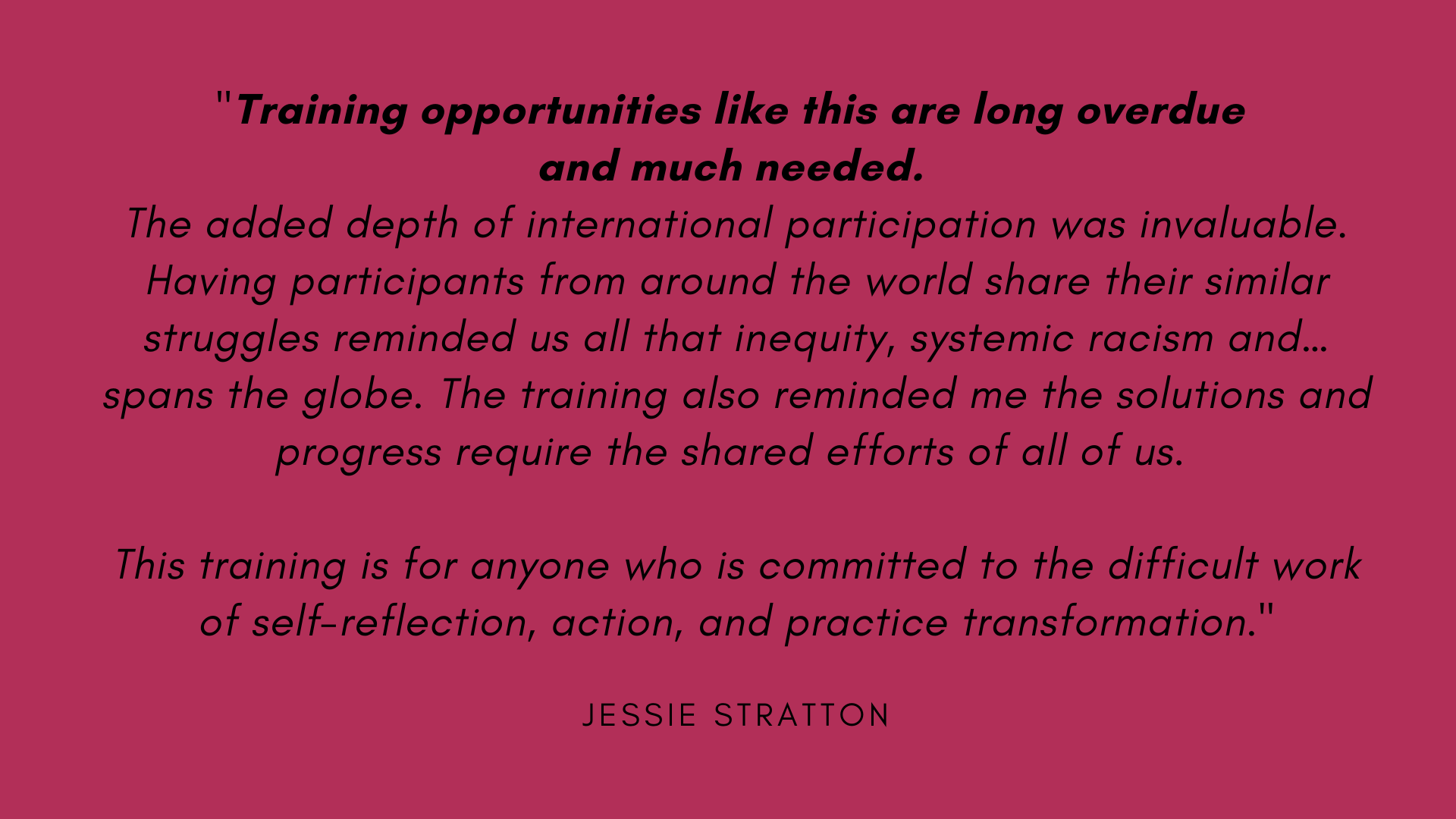 Through this workshop participants will:
Identify accumulated advantages and disadvantages that impact patterns of behaviour on child welfare practice.

Understand decision making processes that are built on unhelpful vs helpful assumptions.

Build awareness of intentional or unintentional, dominant cultural norms within your organization.

Discover together what it means to be an ally.

Identify what needs to happen next in your context to lead meaningful change.
Beyond Rhetoric Training Team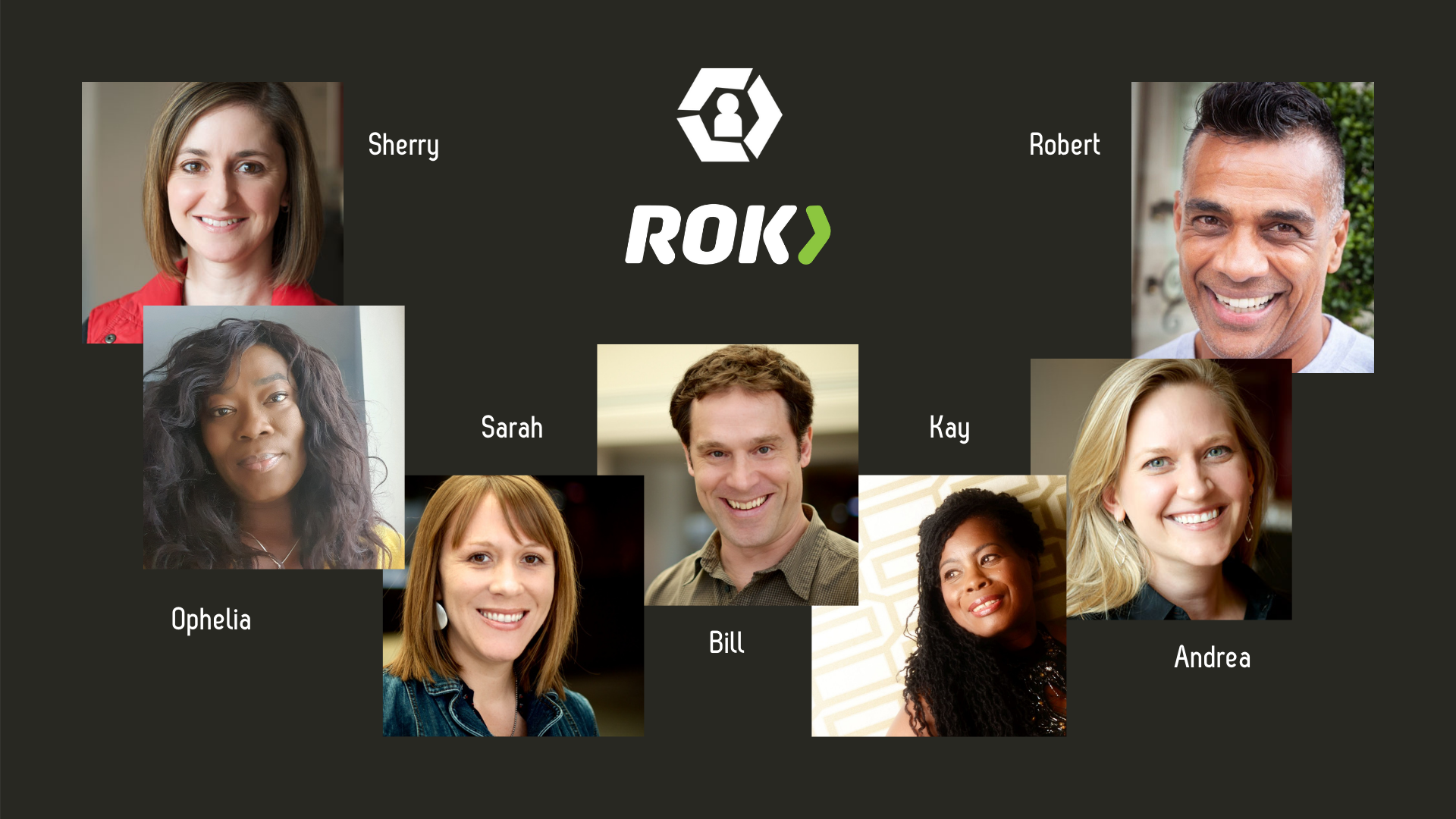 Your Course Developer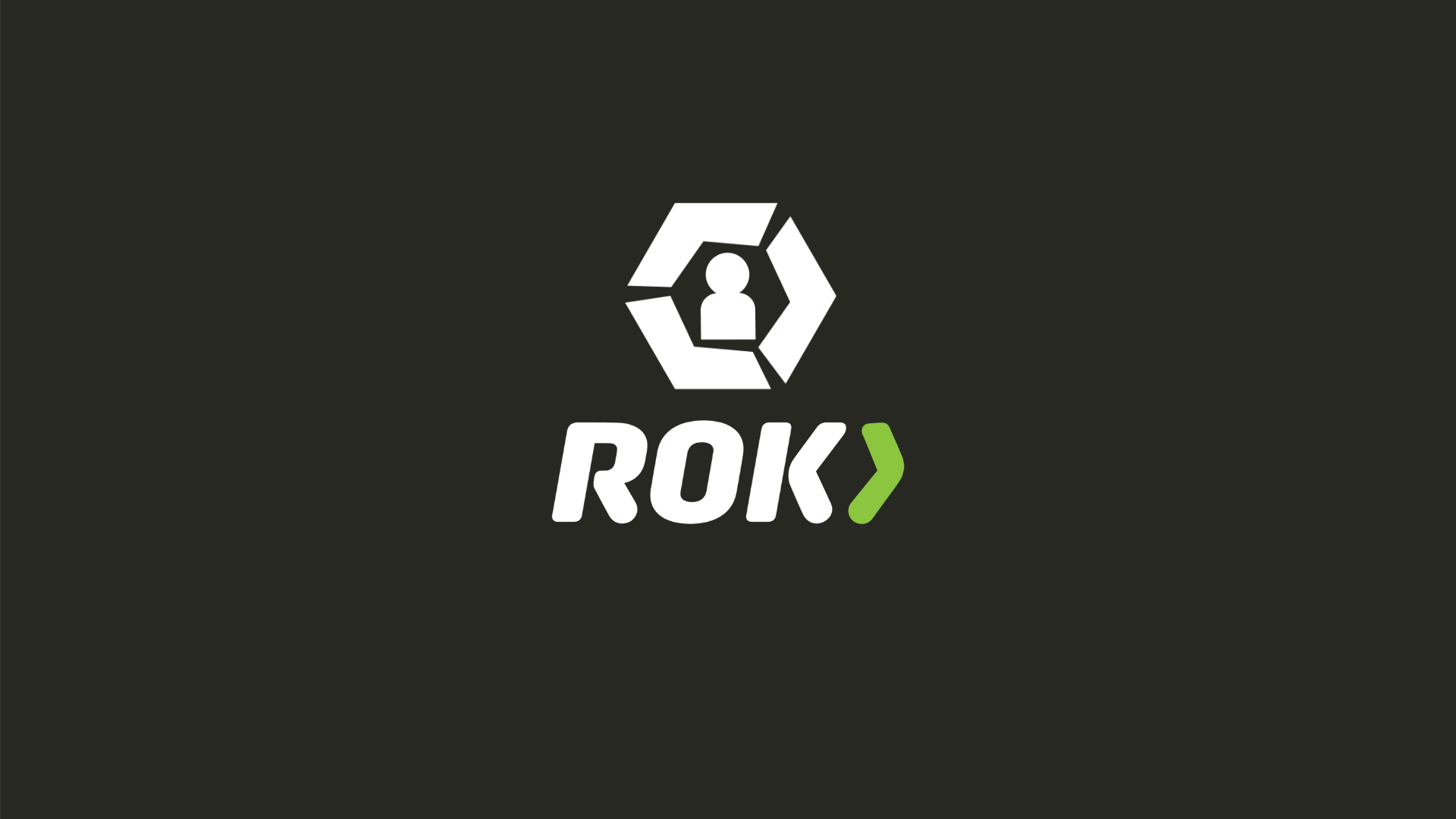 Who are The ROK and SafeGenerations?
We are an international group of child welfare leaders, consultants, and practitioners who have worked internationally in some of the most diverse but equally disadvantaged communities. Our collective experience includes well over 100 years in the field of child welfare.
We are passionate about equity and bring highly adaptable skills for leading and managing at strategic levels, as well as leading services and units which are set-up to tackle equality and discrimination within the workforce and at service delivery. We are honoured to bring a workshop of this kind, to you, in this time of radical change.
Now more than ever before we need to bring our collective voices, wisdom, and passion to raise the bar for our children and young people who - for too long - have experienced inequalities. We believe this workshop will deliver to you the tools and methods to take this action forward in a meaningful way.
Frequently Asked Questions
When does the course start and finish?
The course runs daily from January, 12th, 13th, 18th, and 19th 2022. We'll conduct 4, 3-hour sessions.
How long do I have access to the course?
This online classroom portion of the workshop will close 1 month after the workshop ends. But, the relationships you build and the learning you take will last a lifetime!
Can I invite a friend?
Absolutely! Space is limited and we've had lots of interest so, sign up soon! Your spot will be reserved upon registration.
"Each one, Teach one" (African proverb) We know we can't do this work alone, but together, we'll build our skills, confidence, hope, and energy to take action as an Ally within our child welfare work and become part of our growing global Beyond Rhetoric Tribe.
---
We can't wait for you to join us in January 2022!!